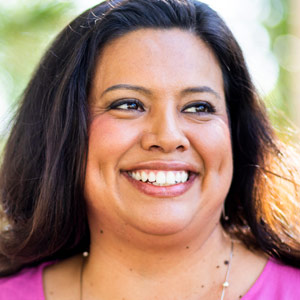 Bonjour! Hola! Shalom! December is National Learn a Foreign Language Month, and learning to say "Hello" in different tongues is a good place to start. You could then move on to another set of wonderful words like sonrisa, lächeln and sourire, the Spanish, German and French words for "smile."
But then again, smiling itself doesn't need a translation—it's common to every culture on earth. It's one of our best assets for interacting with people, both at home and abroad. So, make sure your smile is the best it can be by taking care of the "stars of the show": your teeth and gums.
Here are a few tips for keeping your teeth and gums healthy and your "international" smile attractive.
Brush and floss daily. It takes just 5 minutes a day to perform one of the most important things you can do for your long-term oral health. Brushing and flossing clean away dental plaque, a sticky bacterial film that causes tooth decay and gum disease. A daily oral hygiene practice helps keep your teeth shiny and clean and your gums a healthy shade of pink.
Get regular dental cleanings. Even the most diligent hygiene habit may not clear away all plaque deposits, which can then harden into a calcified form called calculus. Also known as tartar, calculus is an ideal haven for disease-causing bacteria—and it can't be removed by brushing and flossing alone. Dental cleanings at least twice a year remove stubborn plaque and calculus, further reducing your disease risk.
Don't ignore dental problems. While your dentist will check your mouth for disease during your regular cleanings, you should also be on the lookout for signs of problems between visits. Watch for odd spots on the teeth and swollen, reddened or bleeding gums. If you see any abnormalities like these, don't ignore it; make an exam appointment as soon as possible. The sooner we identify and begin treating a potential dental issue, the less your oral health—and your smile—will suffer.
Consider cosmetic improvements. Keeping teeth clean and healthy is one thing, but what can you do about existing dental blemishes that detract from your smile? Fortunately, there are numerous ways to cosmetically enhance teeth and gums, and many are quite affordable. Teeth whitening can brighten up yellow, dingy teeth; bonding can repair minor chips and other tooth defects; and veneers and other restorations can mask tooth chips, stains or misalignments.
Like the ability to speak another language, a confident, joyful smile can open doors to new cultures, places and friends. Let us partner with you to make your smile as attractive as possible.
If you would like more information about improving and maintaining your smile, please contact us or schedule a consultation. To learn more, read the Dear Doctor magazine article "10 Tips for Daily Oral Care at Home."